Skip to Content
Family Dentistry Services
Here at Prime Dental Group of Doral, FL, our goal is to provide you with a safe and welcoming environment where the general dentistry needs of your whole family can be attended to. We can handle all your dentistry services, whether you need just a simple checkup or need to have a delicate dental procedure done, such as dental fillings or root canals. All of our staff members have extensive experience in the field and are trained to deliver an exceptional level of service.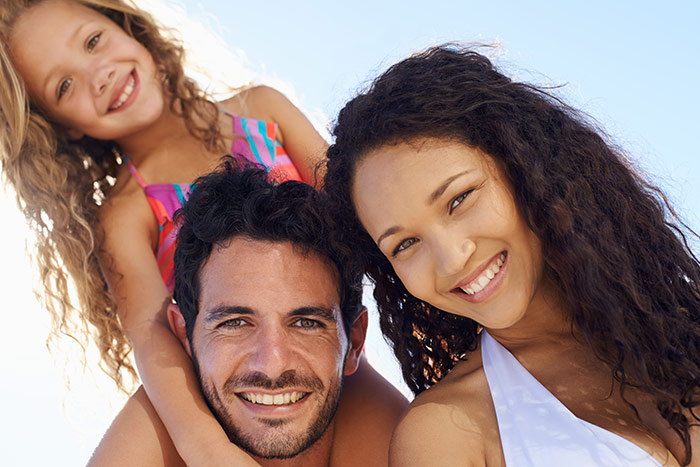 Dental Exams and Dental X-Rays
If you want you and your family to keep and maintain healthy smiles throughout their whole lives, it is essential that you come for regular dental exams. When we examine your teeth, we can identify dental issues, such as cavities or gum disease, and provide you with effective treatment. Dental exams allow us to catch and address issues early on, which enables us to provide treatment options that are less invasive and significantly more affordable than treatment after the issue progresses.
During an exam, we may recommend that you have some dental X-rays done; this can give us a clearer picture of issues like cavities, bone and enamel loss, gum disease infections, and other dental problems.
Teeth Cleaning
Here at Prime Dental Group, we offer teeth cleaning service for the whole family. As you get older, it is very likely that you will experience some sort of enamel loss; this can happen even if you are taking good care of your teeth. In order to keep your teeth strong and healthy, it is necessary that you have regular dental cleanings.
The dentists here at Prime Dental Group use specialized equipment to give your teeth deep cleaning. A teeth cleaning from us clears your teeth of tartar and plaque as well as protects you from cavities and gum disease. Call now to book a teeth cleaning appointment for you or a family member.
Cavities, Fillings, and Root Canals
Cavities occur when the hard enamel on your teeth starts to form tiny holes due to decay. If a cavity is left untreated, it can lead to toothaches, infections, and in the end, tooth loss. In order to prevent this, you will need a dentist to perform a dental filling.
We will remove the portion of the decayed tooth and replace it with a natural-looking composite resin material. If you have teeth that are seriously decayed, you may need to consider a root canal treatment. Root canal treatment removes the infection and can save your tooth.
Schedule Your Free New Patient Consultation Today