Skip to Content
Great-Fitting Dentures
When irreparable damage has been done to your teeth due to trauma and/or diseases, you may find yourself either losing your teeth or having weakened teeth. If that's the case, you may be better off pulling the compromised teeth and replacing them with fabricated ones. One of the options you have for replacing missing teeth is dentures. Prime Dental Group has a team of very experienced dentists who can guide you through this procedure and help you regain comfort when it comes to eating and speaking.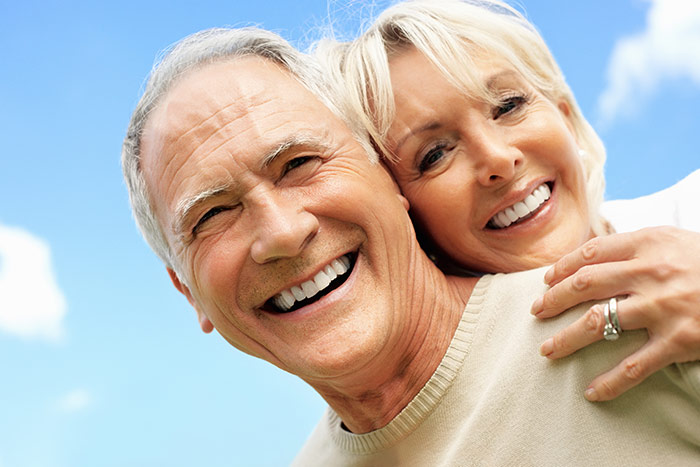 Types of Dentures
Here at Prime Dental Group, we are specialists in general dentistry. This means that we're able to offer you several choices when it comes to dentures. The four main types of dentures we can do for you are partial, full, over, and immediate dentures. Our dentures are made of porcelain and resin composite so the artificial teeth will blend in with your existing ones. Different circumstances call for different types of dentures, so read on to find out which ones are ideal for you.
Partial Dentures
Partial dentures are ideal if you only have a few teeth missing, and you want to fill in the gaps. These can be made of either porcelain or resin and can be attached to crowns on your other natural teeth.
Full Dentures
As the name suggests, full dentures replace all of the teeth in your mouth. Usually, this requires a previous appointment where your remaining teeth are pulled out. Full dentures are also made of either porcelain or resin. Because you need to heal completely from your tooth extraction procedure before you can use your full dentures, you may have to wait several months.
Overdentures
Dental implants are another type of dentistry used to replace missing teeth in your mouth. If we use dental implants to hold your replacement teeth in place, this is the use of overdentures. Overdentures can be either bar-retained or ball-retained.
Immediate Dentures
Immediate dentures are a temporary solution before you get your full dentures. This means that you get immediate dentures after you get your existing teeth pulled. Immediate dentures are useful in helping you retain your ability to eat and speak while you heal up before getting your long-term dentures.
Regain Your Oral Functions
If your teeth are weak and you are having trouble eating, speaking, or smiling, you may want to consider dentures in the near future. With our state-of-the-art facility and equipment, Prime Dental Group will be able to fit you with well-fitting dentures so you can regain all oral functions. If you live in the Doral, FL, areas, please don't hesitate to get in touch with us to get your free consultation regarding dentures!
Schedule Your Free New Patient Consultation Today