Skip to Content
Cosmetic Dentistry Services
Having dental issues can have a real effect on your sense of self-confidence. Here at Prime Dental Group in Doral, FL, we provide a variety of smile makeover services that can restore your smile back to its former glory. We use a variety of incredible technologies and treatments to address all of your cosmetic dentistry issues.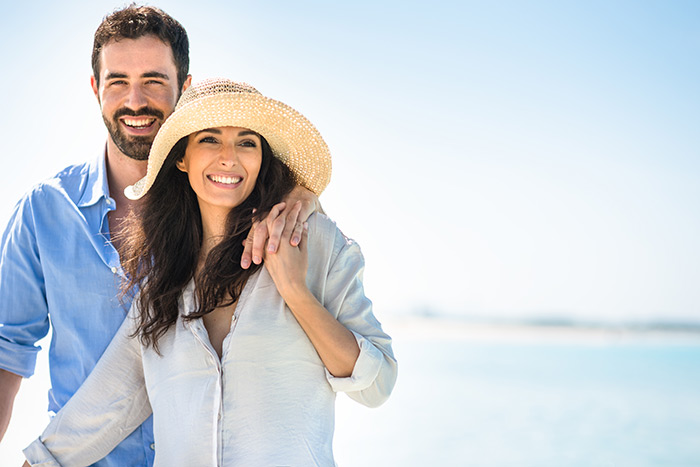 Veneers
Here at Prime Dental Group, we have quality porcelain veneers available for you. Veneers are thin shells of porcelain that we place on the outer surface of your teeth. The veneers bond to your teeth with dental cement. Porcelain veneers provide a natural appearance while also acting as a protective shell for your natural teeth. Veneers both improve the appearance of your teeth and protect them from harm.
You are a good candidate for veneers if you suffer from any of the following issues:
Teeth that are discolored
Teeth with gaps in between
Teeth that have started to get worn down
Teeth that are broken or chipped
Misaligned, uneven, and misshapen teeth
Smile Makeovers
Our smile makeovers service includes a combination of periodontics, cosmetic, and orthodontic procedures. We use this combination of dentistry techniques to give you the ideal smile! Everyone's needs are different, so our smile makeovers service will be customized to suit you as an individual. If you are interested in the service here in Doral, FL, let us know at your next dental appointment.
Lumineers
Lumineers are created using proprietary technology, making them unlike any other veneers on the market. Lumineers are incredibly thin—around the same thickness as a contact lens. Despite this, they are able to mask a wide range of aesthetic issues that your teeth may have, and they are just as strong as traditional veneers. With Lumineers, you can still brush and floss normally.
Teeth Whitening
It is natural that your teeth will lose their original whiteness over time. There are many risk factors that can increase the rate at which your teeth become discolored. For example, if you drink a lot of coffee and wine or if you smoke a lot of tobacco, your teeth may become discolored at a quicker rate. If you suffer from discolored teeth, there is good news. Teeth whitening treatments are now fairly straightforward, and we can even provide you with a take-home bleaching kit! We also have an in-office Zoom bleaching service, which requires no further treatment.
Schedule Your Free New Patient Consultation Today