Skip to Content
Quick and Easy Veneers
If you find yourself always trying to shield your mouth and you haven't been smiling as much because you don't like the state of your teeth, you'll be pleased to know that you can fix it with veneers. Prime Dental Group provides Doral, FL and the surrounding communities with general dentistry services as well as cosmetic dentistry services. We believe that everyone deserves to have a great smile, which is why we work hard to provide the dentistry services that the local communities need.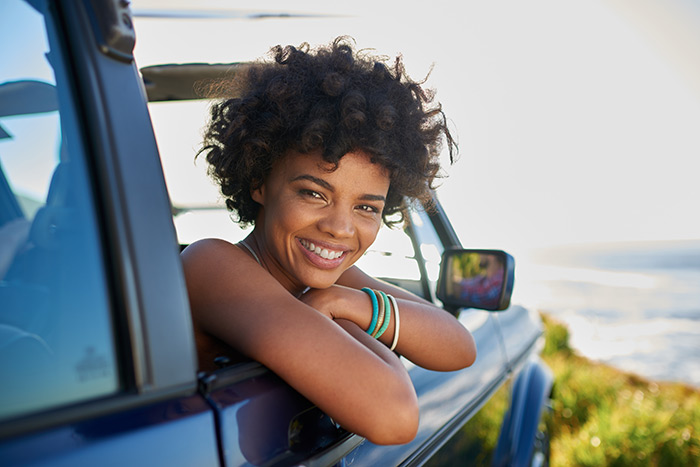 What Can Veneers Fix?
Veneers are made up of very thin pieces of porcelain that are placed onto the outer surface of your teeth and then set into place with dental cement. The color of these pieces is carefully chosen to match with your existing teeth so they blend right in. Although these pieces are thin, they are actually very durable. Porcelain veneers not only give your teeth a more uniform look in shape, size, and color but they can also protect them from further damage.
Veneers can fix issues such as:
Teeth that are discolored
Teeth that have gaps between them
Teeth that have been worn down
Teeth that are broken or chipped
Teeth that are misaligned, uneven, or irregularly shaped
Process
If it is determined that porcelain veneers are a good option for you, we will then help you select the right color of veneers. Our dentists will take a mold of your mouth, and temporary veneers will be installed while we wait for your customized veneers to be fabricated in the lab. Once your customized veneers have been sent over, you'll need to come for another appointment so we can see if they are a good fit. If they are, our dentists will cement the veneers onto your existing teeth, giving you the smile you've always wanted.
Veneer Maintenance
Once you've gotten them placed, you should practice good veneer maintenance. Brushing and flossing daily is still necessary, as is coming in for regular checkups at Prime Dental Group in Doral, FL. Avoid chewing on hard foods since your veneers can fracture or break. If you grind your teeth, our dentists can fit you with a mouth guard to protect your veneers. If you take good care of your porcelain veneers, they can last for decades.
Schedule Your Free New Patient Consultation Today