Skip to Content
New Teeth in One Day
Have you heard about the revolutionary All-On-4 dental implants system that we offer at Prime Dental Group in Doral, FL? The All-On-4 system allows a single implant to support multiple teeth at once; this is called an arch. The system works due to the power of titanium. Titanium is a powerful and durable metal that fuses with the jawbone and provides the perfect foundation for your new teeth. With the All-On-4 system, we only have to use four implants to support your full smile.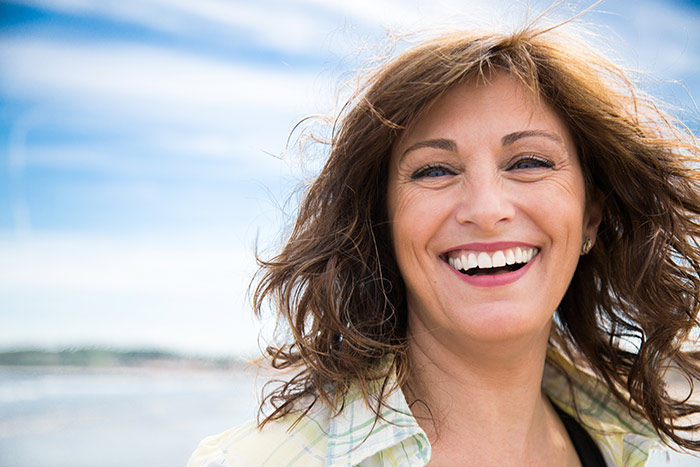 All-On-4 Process
Using the fantastic All-On-4 dental implant system, Prime Dental Group can fit you with a brand-new set of teeth in less than a day. We have everything we need to complete the total All-On-4 procedure right here at our state-of-the-art facility.
We have in-office CT scans available, so we always know exactly what we are looking at. Our dentists will put you under sedation and then put in all four implants and arches in a single procedure. The whole process takes around two to four hours on average, and when you leave our dental office, you will have your brand-new, healthy smile.
You will then have to come back to our facility within one to two months, and we will exchange your temporary arches for a set of permanent ones. We will also check to ensure that you have no problems with your implants.
Free Consultations
Are you interested in our All-On-4 dental implants service? Maybe you want to know more about the procedure before you commit to anything? Give us a call here at Prime Dental Group, and we will set you up with a free consultation. We will explain all aspects of our All-On-4 dentistry options to you and establish if you are a suitable candidate for this form of treatment. Our dentists have over a century of combined experience, so you know you're in good hands here.
Get That Flawless Smile
Having a large number of missing teeth can really put a dampener on your self-confidence. Here at Prime Dental Group, we help Doral, FL residents get their smiles and confidence back. The All-On-4 dental implants are an innovative procedure, and we think you will be amazed by the results we can get. Not only do your new teeth from All-On-4 dental implants work just like your normal teeth but they also look like the real thing too! Unless you tell people that you have implants, they are probably not going to know.
Schedule Your Free New Patient Consultation Today