Skip to Content
Restore Your Smile with Dental Implants
If you suffer from missing teeth, you probably want a solution to restore your healthy smile. For decades, the most popular way to restore missing teeth has been the use of dental restorations, such as bridges, dentures, and veneers.
These days, however, more people are starting to opt for dental implants. If you want a solution for missing teeth that looks great, appears realistic, and will restore the stability of your smile, why not consider our dental implants service in Doral, FL? Dental implants attach to the jawbone and replace the roots of the teeth you are missing, which means that with Prime Dental Group's dental implants, there is a reduced risk of later complications.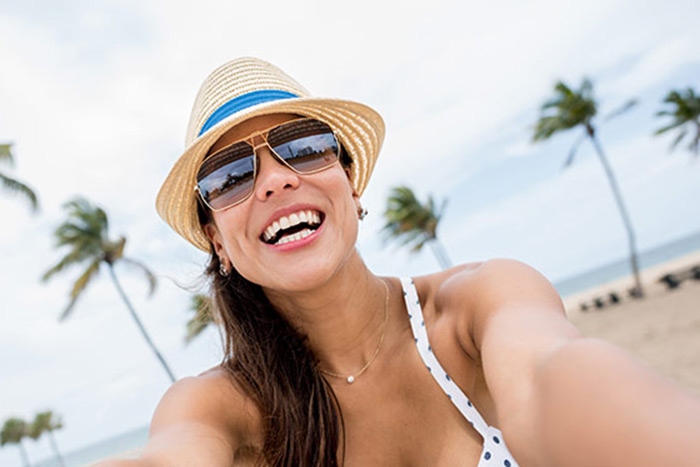 Types of Dental Implants
The dental implant itself is a titanium post that is attached to your jaw directly beneath the gum line. On top of this implant, we place a bridge or crown; what is chosen here will depend on the number of missing teeth you have.
Single tooth implants: If you have lost just a single tooth due to injury, gum disease, or severe decay, you may want to consider making use of our single tooth implants service. A single tooth implant is an ideal way to prevent the shifting of your natural teeth surrounding your missing one. If you get a single tooth implant, we will use a porcelain crown that matches the size, shape, and color of your natural teeth.
Multiple teeth implants: You'll need multiple teeth implants to replace more than one missing tooth. We use two implant posts to serve as a base for a fixed bridge. If you are suffering from total tooth loss, we can use the All-on-4 implant method, which replaces all of your teeth using just four dental implants. This significantly reduces the stress level on your jawbone and the tissue surrounding it.
Why Get Implants?
Dental implants are the strongest and most permanent kind of tooth replacement. If you want teeth replacements that look and feel like the real thing, you should seriously consider dental implants. When dental implants are properly installed and looked after, you will experience very few problems with them. If you are interested in getting implants, contact Prime Dental Group today!
Dental Implant Repairs
Despite dental implants being the most durable teeth replacement option, they can still become damaged. This can be due to an accident or improper care. If you are having any issues with your dental implants, please do not hesitate to give us a call. We will quickly get to the root of the problem and provide you with efficient and quality dental implant repairs.
Schedule Your Free New Patient Consultation Today